Scorpio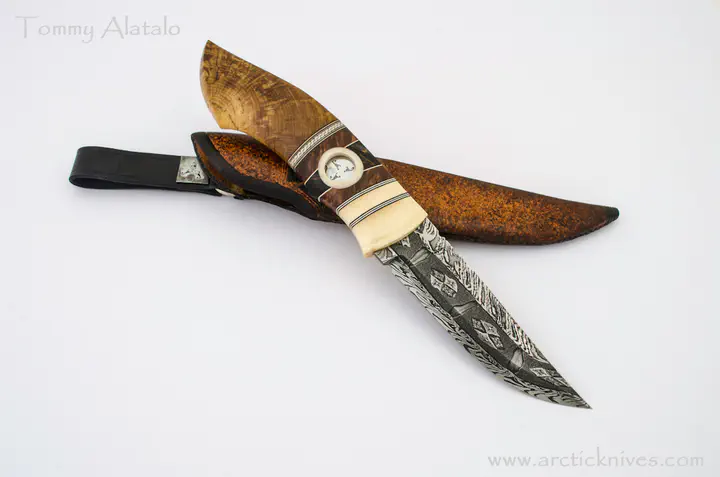 Blade: Damascus steel blade with checker box pattern collaborated with Mattias Styrefors, one of the first blades to be stamped with my logo. Filework on the top. Length approx. 10,5 cm.
Handle: Poplar handle with birch burl, fossil mammoth tusk and damascus steel scorpion inlay with engraved reindeer antler.
Sheath: Hand patterned rawhide leather sheath with damascus beltloop button.
Total knife length approx. 24 cm.